Introduction to WHO-PQ
WHO-PQ (World Health Organization - Prequalification of Medical Products) is a WHO drug regulatory agency that confirms the qualification and eligibility of medical products and their suppliers. Its mission is to work closely with national regulatory agencies and other partner organizations to provide high-quality, priority medical products to people in urgent need.
The scope of WHO-PQ certification includes pharmaceutical preparations, APIs, diagnostic devices, in vitro diagnostic reagents and independent quality control laboratories.
In 2001, WHO began independent review and approval of drugs, and the categories of drugs that can be certified for application started from the initial anti-HIV/AIDS class, and successively added essential drugs in the areas of treatment of influenza, hepatitis, malaria, tuberculosis, reproductive health, child nutrition, diarrhea, and other negligible tropical diseases, and WHO has already started biological drugs for the treatment of cancer and insulin for the treatment of diabetes A pilot pre-certification was conducted and it is expected that WHO-PQ certification will be further extended to these chemical or biological drugs for the treatment of other non-communicable diseases.
The Meaning of WHO-PQ
First of all, from the technical level, WHO PQ certification is independent of NMPA registration, not affected by domestic registration, the initial stage can start from a simple API application, and then develop to drug formulation certification, the stage to achieve registration and certification results, and can be free technical support provided by WHO in the certification process.
Secondly, from the benefit level, WHO PQ certification is publicly recognized by many countries around the world. Passing WHO PQ certification means getting international confirmation of compliance with international GMP requirements, which is beneficial to the registration applications of other importing countries and reduces the inspection of other importing countries. Moreover, the company will be included in the WHO recommended procurement list and participate in international procurement bidding after obtaining WHO confirmation letter.
In all, enterprises can not only improve their own production quality management and technical level through WHO-PQ certification but also help products to become the priority choice for procurement by relevant United Nations organizations (such as the Global Fund GFTAM, UNITAID), to develop domestic and international cooperative markets, reap huge economic benefits and enhance the reputation of the industry at home and abroad to lay a solid foundation.
API / preparation products WHO-PQ certification process in brief
flow chart of WHO-PQ certification process
1. The company verifies whether the API or pharmaceutical formulation expected to be submitted for WHO-PQ certification assessment is included in the WHO's relevant "Invitation to List of Intentions for Product Evaluation".
2. The company submits an application to WHO according to the pre-certification procedure for API or pharmaceutical products.
3. According to the internal checklist of information submitted to the WHO-PQ certification assessment of the formal review, the assessment will be completed by WHI before given the WHO file number and acceptance for the full review, the review may require companies to provide more information.
4. If the API or drug formulation has been approved by the SRA regulatory body (WHO-recognized authority for drug regulatory authorities), the applicant may choose to submit a simplified review.
5. Dossier review and manufacturing (API or drug formulation) and clinical trial site (i.e., contract research organization) WHO-related good practice compliance verification.
Our Goal on WHO-PQ Service
We provide reliable certification consulting services for any API and pharmaceutical preparation manufacturers who wish to enhance their competitiveness through WHO-PQ certification, and help our clients to obtain WHO-PQ certification for their products successfully.
Content of WHO-PQ services
1. Assessing the feasibility of certification projects, including assisting customers in identifying products for application and assessing WHO GMP compliance risks at production sites.
2. Develop certification project planning and implementation strategies with clients.
3. Liaising and communicating with WHO.
4. Create the "Application for Intent to Certify (EOI)".
5. Provide guidance to clients to prepare the basic information required for the WHO PQ certification application, reviewing the information and guiding clients to supplement and improve the information.
6. Documenting API (API) registration application materials in Chinese and English.
7. Documenting pharmaceutical preparations (FPP) registration application documents in English and Chinese.
8.Online submission of certification application documents.
9. Tracking WHO PQ certification review process, guiding clients to prepare supplementary materials, and preparing and submitting supplementary materials.
10. Coordinate sample submission and inspection procedure.
11. GMP site inspection and WHO docking and communication.
12. GMP compliance inspection preparation and inspection, including GMP gap analysis, guiding clients to improve and upgrade GMP system, defect rectification, providing clients with validation guidance, training, mock audits, technical support for official site inspections, etc.
13. apply for certificate and follow up.
14. guide and assist clients to conduct CMC, BE studies, and possible safety assessment studies, and prepare relevant information and submission.
Abundant experience of international drug registration and GMP compliance inspection
Abundant experience in pharmaceutical registration in China, especially in import registration;
Established working team with international pharmaceutical registration and rich GMP compliance experience;
Established standard professional working procedures and standards
Years of specialized research and close follow-up on international registration and GMP compliance with regulatory and technical requirements.
Accumulated experience in European registration of injection needle, EPO, vaccine and other products and GMP compliance projects
Support from professional international consulting partners
How to pass the WHO PQ Certification?
WHO PQ complience can be achieved in two ways
The first type (full review)
Publication of an invitation for expression of interest - Submission of drugs not approved by SRA - Submission of drug declaration information and manufacturing site documentation - Full review and on-site inspection by WHO - Compliance - Certification.
The second (simplified review)
Publication of an invitation for expression of interest - Drug approved by SRA - SRA registration (compound confirmation of SRA approval) - Simplified review - Acceptable - Accreditation.
2. What are the SRA authority regulators?
ICH members, including EU EMA, US FDA, Japan PMDA;
 ICH members including EU EMA, US FDA, Japan PMDA;
 ICH observers, members of the European Free Trade Association (e.g., SWissMA), Health Canada;
 Drug regulatory authorities with the legal process of mutual recognition of the ICH members, such as Australia, Iceland, Liechtenstein and Norway.
practices in pharmaceutical industry

Global clients and partners

Global GMP inspection & certification projects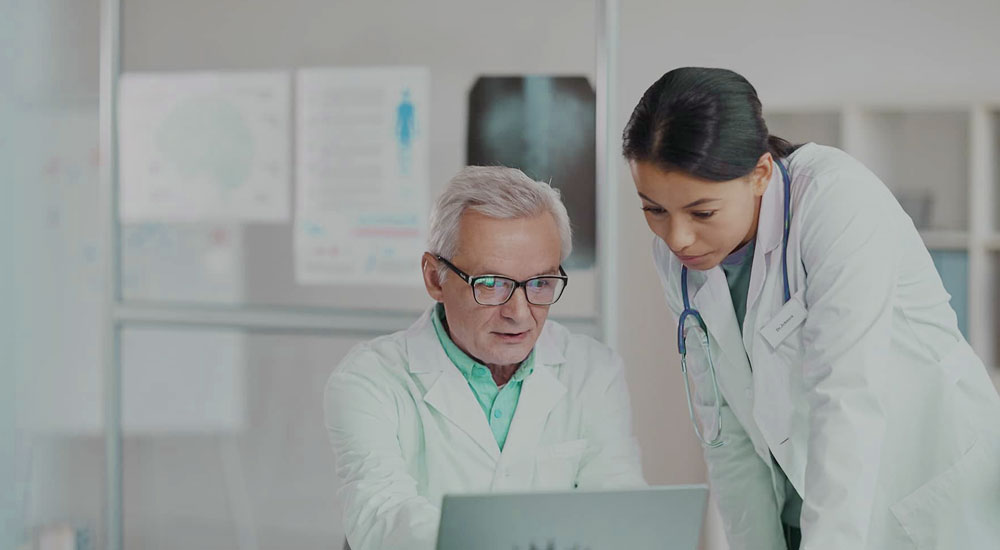 Your Trustworthy Consultant for Drug Regulatory Compliance
We always have a good communication with authorities, closely follow-up the updated industry trends, and establish a fully-fledged information and documents database, which enable us to have strong information integrating and analyzing capabilities so as to share with our clients and support them from R&D system establishment, clinical trials operation, RA, GMP compliance and MAH related support.